Save up to $485 on Europe with Contiki Holidays!
IT'S ALL ABOUT MAKING EVERY MOMENT COUNT!!!
They say that one day your life will flash before your eyes. So you'd better make sure it's worth watching.
A journey in Europe with Contiki is a kaleidoscope of unexpected adventures, inspiring places, lifelong friendships, brilliant stories and unforgettable memories. But most of all, it's living life out loud, utterly and completely.
ONE LIFE. ONE SHOT. MAKE IT COUNT.#NOREGRETS:
Imagine a travel buddy who knows Europe inside out – where to eat, play, sleep, party, shop & find authentic local experiences. The Contiki team are more than just walking, talking guidebooks, they're lifelong travellers whose sole passion is to make sure you have the time of your life.
411travelbuys.ca: We Find it. You Buy it. FOR LESS!!!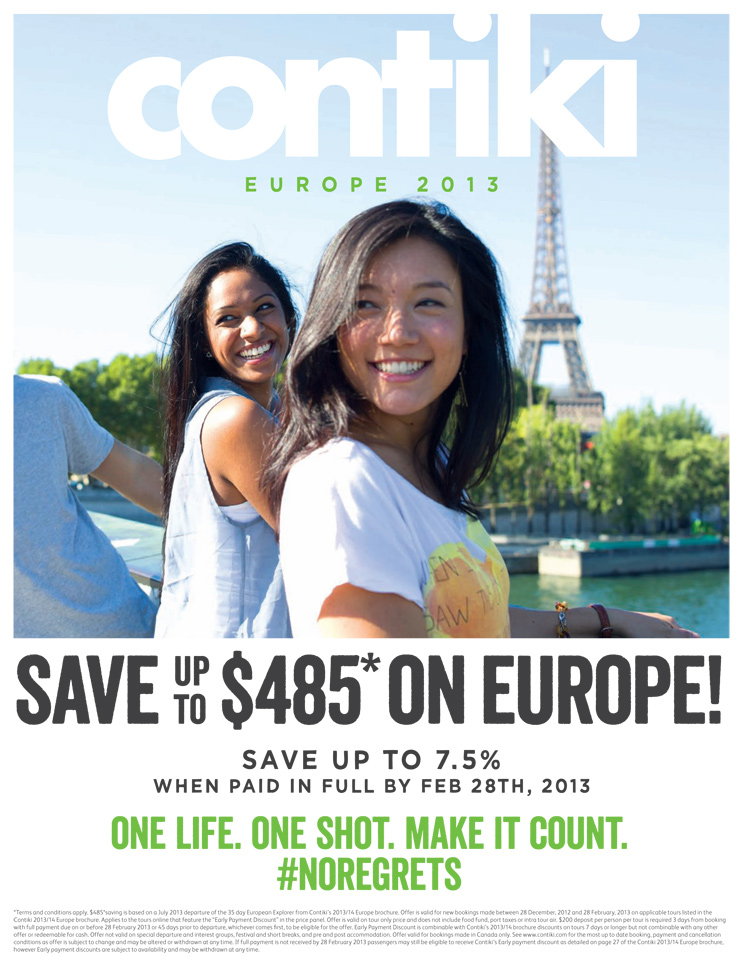 *...one life, one shot, make it count1 #NOREGRETS.