A Taste of Italy (ZH) / 2014
7 days from Rome to Venice, or 8 days incl. travel
Vacation Overview:
You've heard about Italy - its romance, mouth-watering cuisine, excellent wine, fabulous art, splendid beauty, ancient ruins, extraordinary statues, and remarkable architecture. On this tour, get a taste of what Italy has to offer and explore its most famous cities—Rome, Florence, and Venice. Have your camera ready as you discover the historical sights of Rome, including the Colosseum, the amphitheater used for deadly gladiatorial contests and public spectacles, and the Roman Forum, the political, social, and commercial center during the Roman Empire. You'll see ancient buildings and ruins, and you'll be able to imagine what life was like thousands of years ago.
Explore the maze of streets in Venice, and discover hidden treasures and restaurants in their back alleys. Or relax at an outdoor café in Venice's St. Mark's Square and enjoy this prime people-watching spot. In Florence, a highlight is the magnificent east door of the Baptistery of St. John, with the gilded bronze doors depicting scenes from the Old Testament. The doors got their nickname—Gates of Paradise—from the great artist, Michelangelo, who said the 12 bronze reliefs were "so fine that they would grace the entrance of paradise."
Time in each of these Italian cities gives you the opportunity to taste the sumptuous cuisine, shop for Italian goods, explore the stunning churches and museums, and participate in optional excursions. Just imagine the memories you'll create on this fabulous vacation.
At Globus,journeys are designed around the stories that they will tell. What story will you discover next?
Itinerary:
DAY 1 - Arrive in Rome, Italy
Time to rest or start exploring the "Eternal City." At 6 pm, meet your Tour Director and traveling companions and leave the hotel for a special welcome dinner with wine at one of Rome's lively restaurants. (Dinner)
DAY 2 - Rome
Sightseeing with your Local Guide this morning concentrates on ancient Rome: visit the COLOSSEUM and the ROMAN FORUM, where Roman legions marched in triumph. Then, time for independent activities and exciting optional excursion possibilities. (Breakfast)
DAY 3 - Rome - Florence
Start with a guided visit to the VATICAN MUSEUMS and SISTINE CHAPEL, world famous for Michelangelo's ceiling paintings and The Last Judgement. Next, visit monumental ST. PETER'S SQUARE and BASILICA. In the early afternoon, drive along the Highway of the Sun north into Tuscany and its hill-clad vineyards, which house the famous Chianti wine, to Florence, "Cradle of the Renaissance." (Breakfast)
DAY 4 - Florence
During your walking tour with a Local Guide, visit the ACADEMY OF FINE ARTS with Michelangelo's celebrated David, admire the magnificent cathedral, Giotto's Bell Tower, the Baptistry's heavy bronze "Gate of Paradise," and sculpture-studded SIGNORIA SQUARE. End your tour with a visit of SANTA CROCE BASILICA with the tomb of Michelangelo. The afternoon is free. Florentine leather goods and gold jewelry sold by the ounce are attractive buys. You may wish to join an optional dinner outing to a fine Tuscan restaurant and try out the Chianti wines. (Breakfast)
DAY 5 - Florence - Venice
Through the wooded Apennine Hills and the lush plains of the River Po, the largest river in Italy, to Venice, a powerful magnet for romantics and art lovers from around the globe. Enter in style by PRIVATE BOAT to meet your Local Guide. Highlights of your walking tour are ST. MARK'S SQUARE and the byzantine BASILICA, lavish DOGES' PALACE and the BRIDGE OF SIGHS. Also watch skilled GLASSBLOWERS fashion their delicate objects in an age-old traditional manner. (Breakfast)
DAY 6 - At Leisure in Venice
A whole day to explore Venice on your own. Wander through the narrow streets, discover Rialto Bridge, and top it all off with a farewell drink at famous CAFFÉ FLORIAN. Later, why not join an optional cruise to the charming island of Burano followed by dinner with local specialties to celebrate the success of your Italian vacation? (Breakfast)
DAY 7 - Venice
Your vacation ends with breakfast this morning. (Breakfast)
Vacation Highlights - INCLUDED FEATURES
Headsets throughout the tour
Rome:
Welcome dinner at a local restaurant; guided sightseeing, visit the Colosseum and Roman Forum, the Vatican Museums and Sistine Chapel, St. Peter's Square and Basilica
Florence:
Guided walking tour, visit Michelangelo's David, Signoria Square, and Santa Croce Basilica
Venice:
Private boat ride, guided walking tour, visit St. Mark's Square and Basilica, Doges' Palace and the Bridge of Sighs; glassblowers' demonstration; farewell drink at Caffé Florian
INSIDE VISITS:
Inside visits and special features are shown in the description, including admission charges when applicable.
Optional Excursions:
Important Note: the following list of optional excursions are examples only for this vacation as they are the excursions that are being offered for this vacation in the current travel year. These optional excursions might or might not be offered next year, as well as new optional excursions might be offered. Information about what optional excursions will be offered for your vacation will be available later this year into next year. If no example excursions are listed, please check back later.
Here's a list of optional excursions you can enjoy during your vacation. Whether it's a special dinner, a local show or a special behind-the-scenes glimpse into an historical site, optional excursions are a wonderful way to enrich your vacation even further. Plus, they give you flexibility. We include the must-see sites and experiences, and we also understand that people take interest in different activities and may want to craft a more personal vacation by hand-picking optional excursions that appeal to them.
Availability is subject to sufficient participation, weather conditions, seasonal suitability, days of operation, group interests, and general feasibility for your vacation. The approximate value listed gives you a good, general idea of what you can expect to pay but may vary once you are on your vacation.
July 2014 - December 2012 Departures Available
GLOBUS: Journeys you can believe in
411travelbuys.ca: ...we find it for less!!!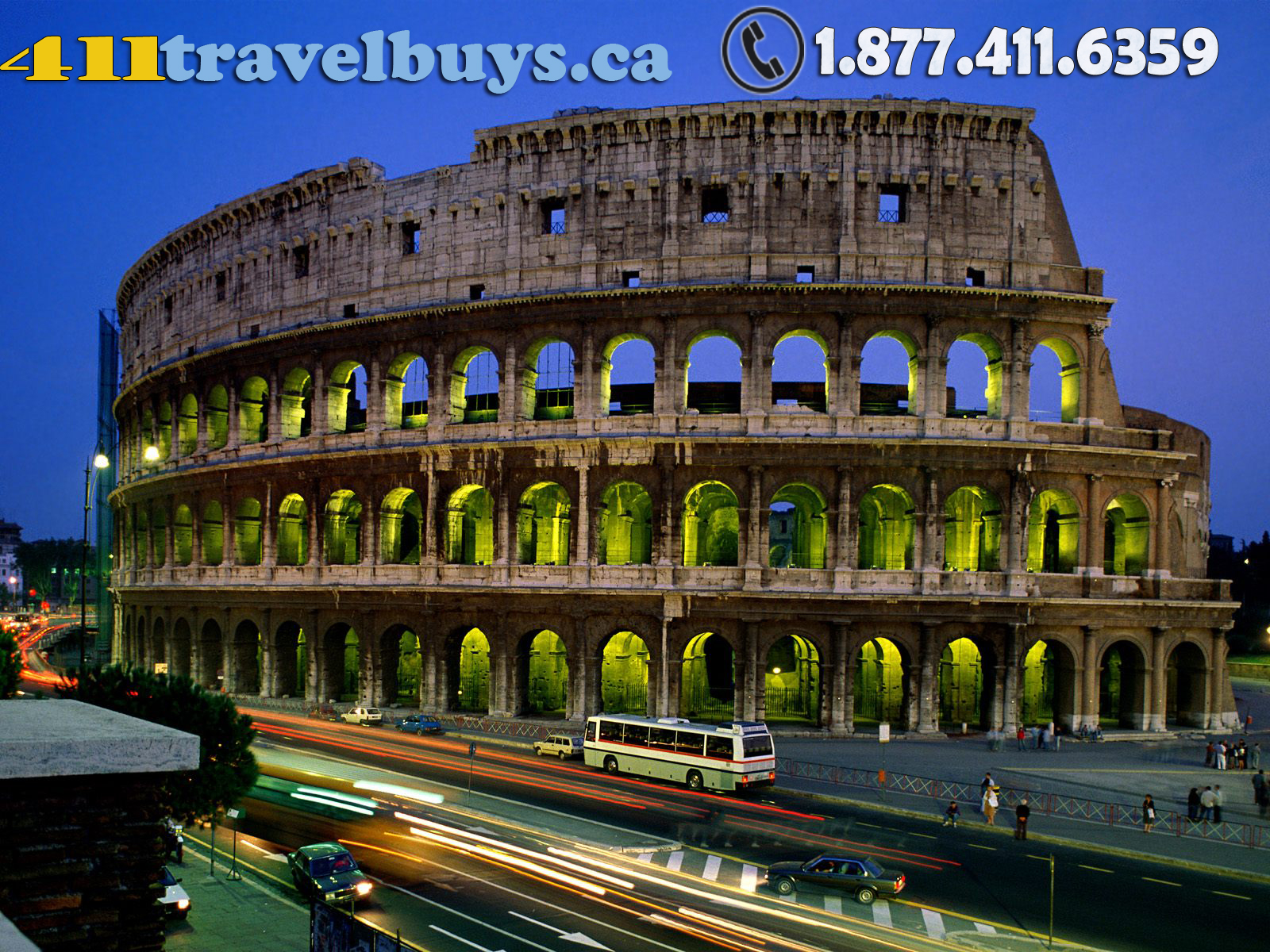 GLOBUS: Journeys you can believe in...
*Availability is subject to sufficient participation, weather conditions, seasonal suitability, days of operation, group interests, and general feasibility for your vacation. The approximate value listed gives you a good, general idea of what you can expect to pay but may vary once you are on your vacation..